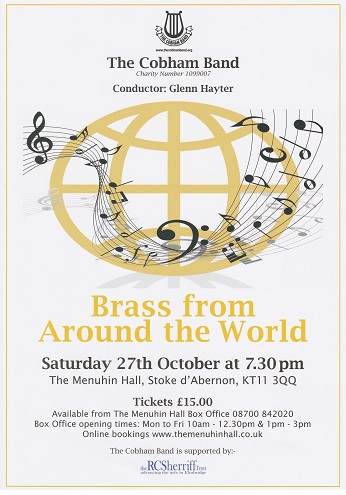 The band returned to the Menuhin Hall for the annual Autumn Concert on October 27th with a theme of Brass from Around the World.
Starting in the UK with the march British Grenadiers, the band travelled to many places including the Caribbean (Jamaican Rumba), New Zealand (Hine Hine), Africa (Zambezi) and Italy (O Sole Mio).
A raffle was held during the event to raise money in aid of Parkinsons UK and Cancer Research, the charities that the band have chosen to support for the year ahead.
During the evening the award for the Bandsman of the year was presented to Principal Cornet player Mat Baker