The band made its debut appearance at the Alexandra Park bandstand in Windsor on 31st August and the location couldn't be better – with views of both the castle and the river.  Opened in 2016 by the Queen, this bandstand must be one of the newest around and replaces a derelict one that was removed over 30 years ago!
Musical Director Steven Williams chose a wide variety of music for the program and opened with Entry of the Gladiators (Julius Fucik).   Other music included Be A Clown (Cole Porter arr. Alan Fernie) and The Best of Abba (Anderson & Ulvaeus arr. Bernaerts), as well as a  number of pieces that featured particular instruments including Pie Jesu (Webber arr. R. Steadman-Allen) with Stephanie on Soprano and Mat Baker on cornet.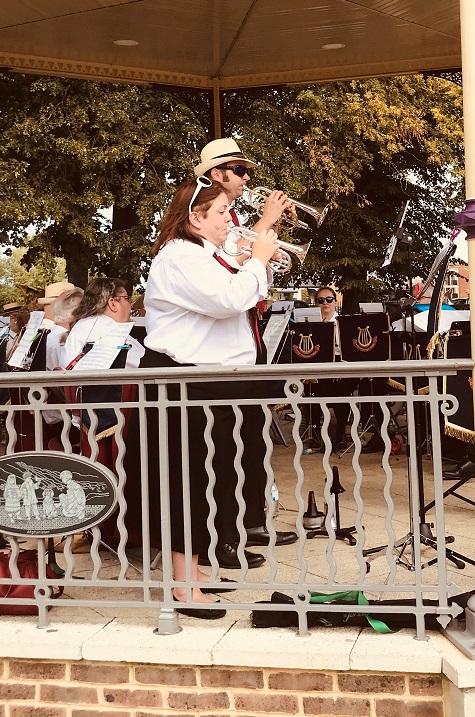 The concert concluded with the epic Starbust (Dan Price).